With the hand-control steering wheel, you can ride the Ninebot S MAX just like the Segway i2. Experience the power of full control and a smooth ride by moving slightly to the left or right.
With our innovative Leansteer technology, the Ninebot S MAX responds to operation with 0.01 sensitivity, detecting every single movement. It ensures a smoother ride and gets you where you want to be in no time.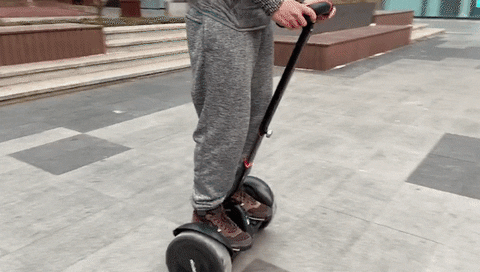 The Ninebot S MAX is equipped with two hub motors and an air-cooled battery pack of 432Wh. With a maximum engine power output of 4,800 W and 96Nm maximum torque, the smart Ninebot S MAX makes riding more exciting than ever before.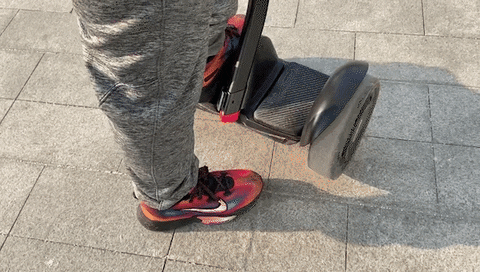 Designed for your safety, the MAX engine automatically stops when detecting unusual movements such as lifting or falling.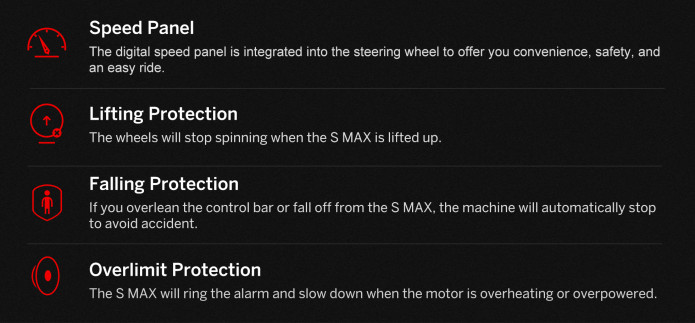 Quiet but powerful, the Ninebot S MAX offers a range of up to 23.6 miles, dependent on riding habits and terrain. Experience the MAX adventure at your favorite places, and beyond.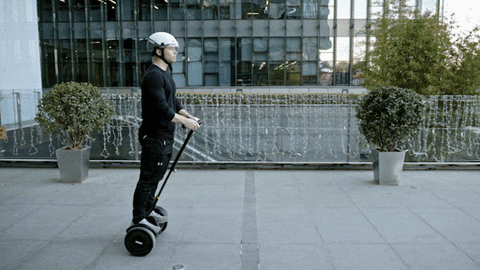 The Ninebot S MAX is a newly upgraded transportation that opens up new possibilities for the fun and adventures.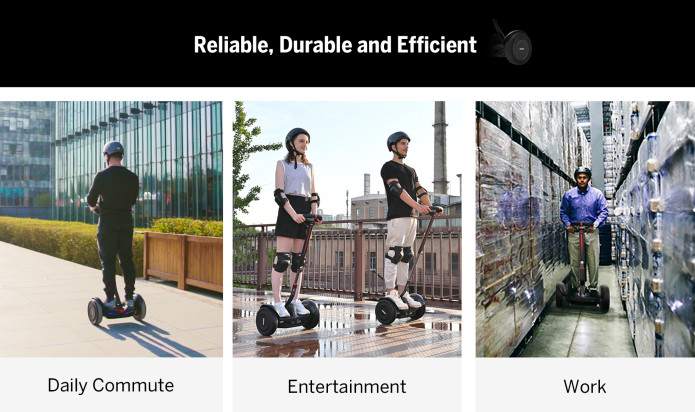 It's never been faster and easier to learn a new skill than with the Ninebot S MAX. Our new rider tutorial from the Segway-Ninebot App will guide you through every step, so you can enjoy a comfortable ride in no time. For your safety, the speed is limited to 4.3 mph until you're ready for the adventure.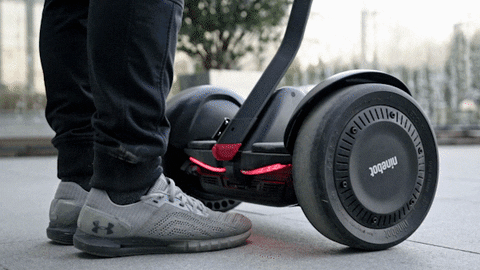 With the adjustable design, you can extend or shorten the steering wheel to your desired height. The metal rotary knob is smooth to loosen and tighten that allow finish the adjustment in seconds.
Always ready for the next adventure, the Ninebot S MAX is equipped with a metal stand which stabilizes the MAX for easy storage.
The built-in LED front lights illuminate the path ahead of you and increase your visibility to others in proximity to you. Choose from a wide range of light colors that match your personality and make the MAX yours.
To save your energy, you can turn on the power-assist mode and tilt the MAX slightly forward and roll it along while walking.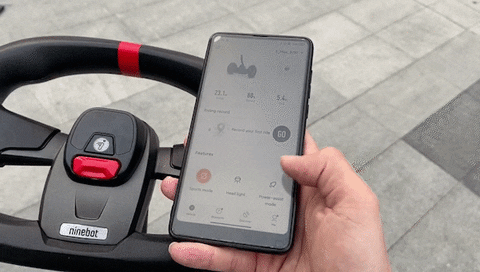 With the Segway-Ninebot App, you can learn how to safely ride the Ninebot S MAX, customize rear LED lights, adjust speed controls, lock the MAX, monitor battery and mileage, access firmware updates, and more!